12
02
2014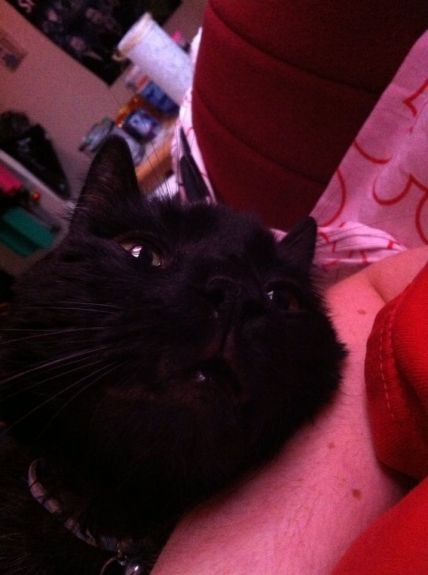 Salem and I used to watch Disney stuff together constantly, especially when I was surprising my family with the big trip there.  We lost power the other day and I was listening to "our" mix.  This song came on and I cried for hours after.
We met, it seems, such a short time ago
You looked at me – needing me so
Yet from your sadness
Our happiness grew
And I found out I needed you too
I remember how we used to play
I recall those rainy days
The fire's glow
That kept us warm
And now I find – we're both alone
Goodbye may seem forever
Farewell is like the end
But in my heart is a memory
And there you'll always be
I love you my bynxer and no mommy will NEVER forget you.
Comments :
6 Comments »
Categories :
Uncategorized